Physical Address: 5115 Harding Place, Nashville, TN 37211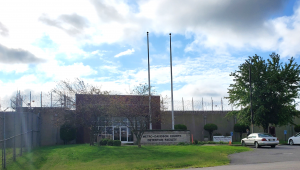 Mailing Address: Davidson County Sheriff's Office, PO Box 196383, Nashville, TN 37219-6383
Facility Administrator: Ruby Joyner email: rjoyner@dcso.nashville.org
Phone: 615-862-8269
Capacity: 1,200
Security Status: Medium-Maximum
The Davidson County Sheriff's Office assumed the management of the Metro Detention Facility (MDF) in October of 2020. This facility serves as a transfer facility for offenders entering the prison system. While the facility can accommodate convicted males and females, only males are housed here at this time.
The MDF provides a variety of individualized educational, spiritual, and rehabilitative programs for prisoners that have two overarching goals: (1) to reduce recidivism rates, and (2) to create opportunities for prisoners to experience success before release, a win for them and the communities they will inevitably return to.  This is a maximum security facility where prisoners can be held for up to of six years.
Inmate Phones and Video Visitation:
Online registration is available through Securus Technologies at www.videovisitanywhere.com. Family and friends may also download the app through Google Play or the App Store. A valid email address will be needed for all online registration.
Inmate Commissary:
A kiosk for in-person deposits is available in the lobby of the Correctional Development Center at 5113 Harding Place. Funds may also be deposited online by using the JailFunds App (Google Play and App Store), at www.JailFunds.com, or by phone at 1-855-VendEng.  (1-855-836-3364).