Sheriff's Alcohol Awareness for Everyone (SAAFE) Program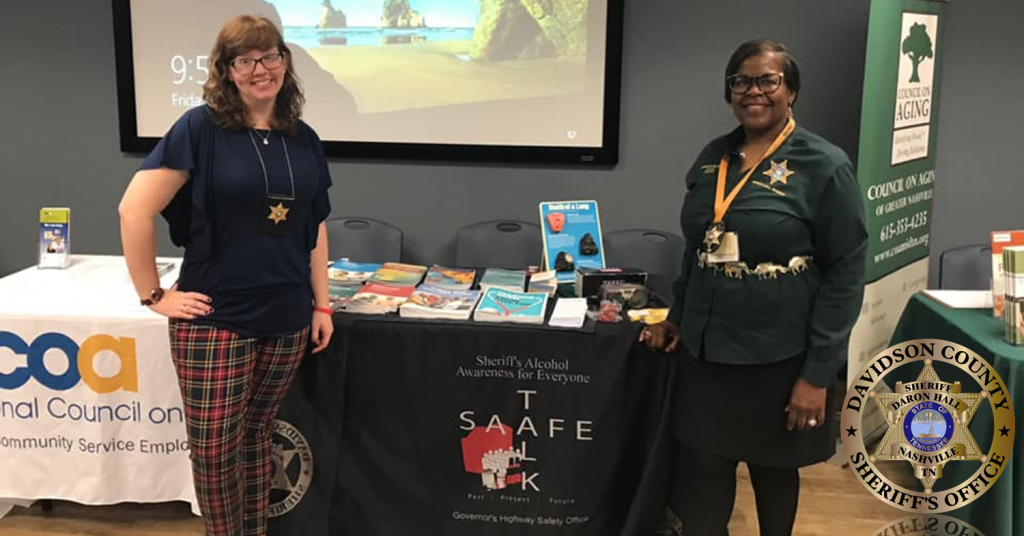 "The S.A.A.F.E TALK program reaches out to the young people in our community to educate them about the long-term effects of drug and alcohol use. Eighty percent of those incarcerated in the Davidson County jails has a drug and/or alcohol addiction. Our hope is by making contact with school-aged children early on, it will help them from becoming a statistic later in life and keep them out of our jails." – Sheriff Daron Hall
What does the SAAFE Program Offer?
SAAFE Talk: Talking with teens about choices.
Power of Parents: Talking with teens about alcohol
S.U.M. it Cup- (Standard unit of drink): Demonstrates what a standard drink is; having that information will help in making a better decision about consumption (this is a hands-on activity).
Intoxiclock
You Call The Shots Banner and DVD Program: Provides full length banner of the most popular alcohol beverages, their alcohol content and printable reports for participants (educational tool / hands on activity).
Fatal Vision Goggles Program: Provides the opportunity to demonstrate the effects of impairment when a person walks the line.
Health Fairs- Presenting and sharing information about the effects of alcohol and drugs.
Simulated Impaired Driving Experience (SIDNE) Program: Provides a battery-powered vehicle that simulates the effects of impairment from alcohol and other drugs on a motorist's driving skills.
Guest speaking/Presentations/Empowerment and Videos: staff members provide information to large and small groups about alcohol use among teens, teen trends and the effects of early consumption.
Can we help your group or organization?
If you would like for us to make a presentation, demonstration, or attend a health fair, please contact us!
Where can I learn more?