Sheriff Daron Hall understands the importance of having a well-trained staff and believes that training has a direct effect on the strength of the agency. Cadets receive a minimum of 212 hours of instruction in areas including personal confrontation management, ethics and conduct, use of force, inmates' rights, and first aid. Managers and anyone with direct inmate contact get an additional 40 hours of training annually; all others receive 16 hours in each succeeding year of employment.
The Tennessee Corrections Academy, Tennessee Corrections Institute, and the American Correctional Association have all used the Sheriff's Office academy for training. Corrections officials from the Tennessee Department of Corrections and Sheriff's Deputies from across the state come here for instruction. In late 1996, the Sheriff's Office academy also received approval from the National Institute of Corrections to serve as a NIC regional training site.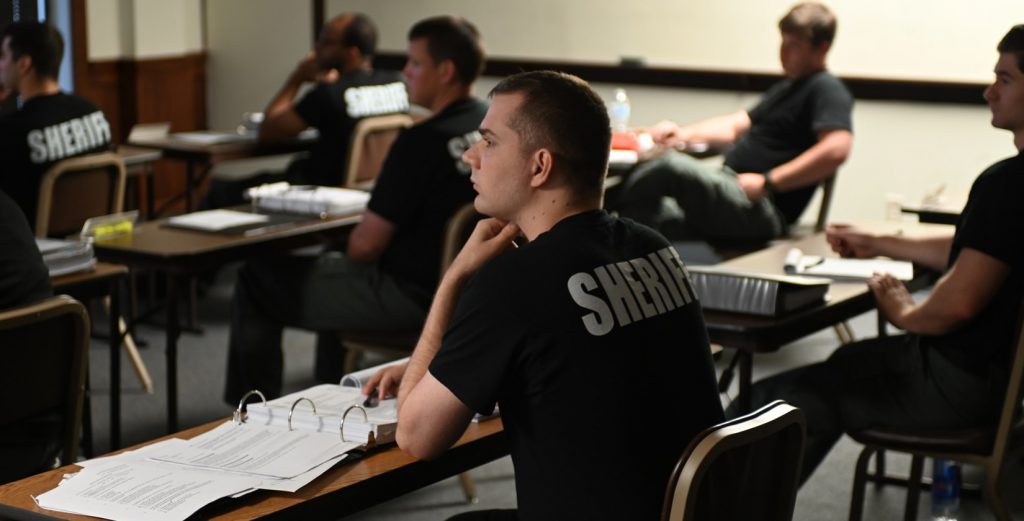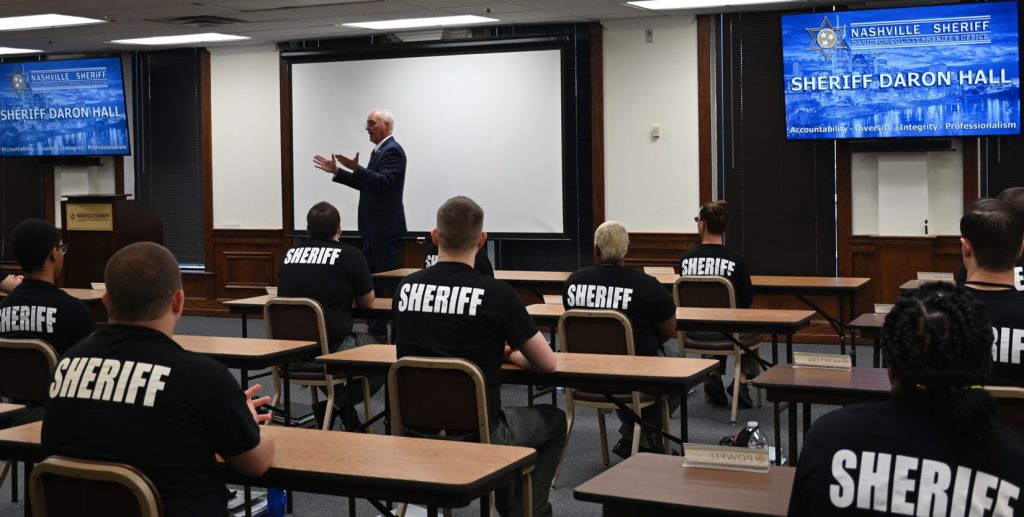 On September 22, 2005, the DCSO Training Academy was re-named The Jerry Newson Center in honor of Deputy Newson, who was slain in the line of duty 10 years to the day of the dedication.
The Jerry Newson Center was closed in 2018 to make way for the new Sheriff's Headquarters facility, now located at One Jerry Newson Way.
Accreditation
The Jerry Newson Center has received an honor no other county's correctional academy can claim — national accreditation by the American Correctional Association. ACA auditors spent two days in June 1999 evaluating the Training Division. More than 100 standards had to be met. Not only were the standards met, but the Jerry Newson Center received a perfect score. Only eight other state correctional academies in America have earned this elite honor.
Earning accreditation helps reduce liability, gives a better system of documentation, and helps to identify problems and develop solutions.
In spring 2002, and again in 2005, the Jerry Newson Center was audited again by ACA and passed with high marks, continuing its accreditation. The recommendation gives the DCSO the national stamp of approval in corrections. It further proves the DCSO is among the very best and is training its employees in the appropriate environment.
The Sheriff's Office continues its drive towards training excellence operating in our temporary training facility Sheriff's North Complex in the Due West Towers in Madison, but will be transitioning to new training facilities inside the Sheriff's Headquarters scheduled to open in late Spring 2021.
Contact Us
The main number for the Training Division is 615-862-8292. The Training Division is now at the Sheriff's North Complex, located at 610 W Due West Ave, Madison, TN 37115.